August 05, 2008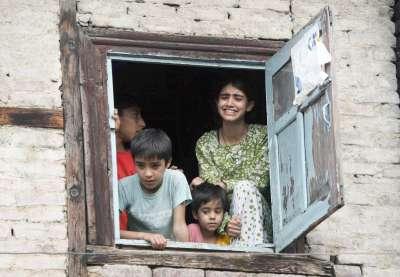 What started as a land transfer issue has now become a burning issue that threatens the entire Kashmir valley. Not a day passes without violent protests and bandhs in Jammu and Kashmir [Images]. Even the Azad government fell over the issue, but the violence did not stop. Three lives were lost on Monday. 
Alarmed, the Centre has now convened an all-party meeting.
Be it militancy from across the border or local issues, ordinary Kashmiris bear the brunt. The Paradise on Earth is in shatters. So are the lives.
Here a family -- in tears-- looks from their window as the body of a protestor is taken through the street on Monday.
Photograph: Tauseef Mustafa.Getty Images   
ALSO READ: Amarnath shrine board not to pursue land transfer