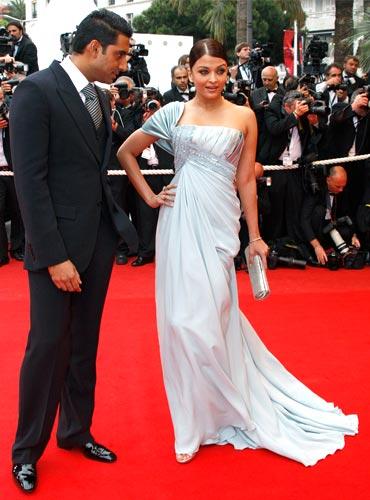 62nd Cannes Film Festival:
Power couple: Abhishek & Aishwarya
Spotted: Ash
|
Sharmila Tagore
What to expect from Cannes
Showstoppers
|
Cannes, through the years
Why Akshay's career is still rocking
Here's what prominent directors have to say about the Khiladi.

The Most Controversial Movies Ever
The Dan Vinci Code did not raise quite a storm as The Devils.
Bollywood's Biggest Patch-ups
Buring the hatchet in style.
Ram Gopal Varma ke controversies
The director recently ran into a storm when he released his Rann trailer.
'Tere Sang is not similar to Juno'
Sheena Shahabadi gets ready for Bollywood.
Shocking Celebrity Confessions
Get a load of this.
Celina Jaitley becomes a Paying Guest
The actress on her latest movie.