March 31, 2009 14:55 IST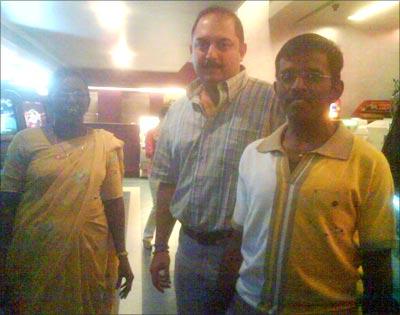 Reader Karthik met Arvind Swamy at Satyam [Get Quote] Theatre, Chennai. He sure looked very different from his Roja [Images] and Bombay days.


if you encounter/meet/see film or television personalities and take a photograph or a video of the star(s), please scan the photograph(s) and mail the pictures and video clips to usWe will feature the best images and video clips right here on Rediff Movies.