January 22, 2009 15:20 IST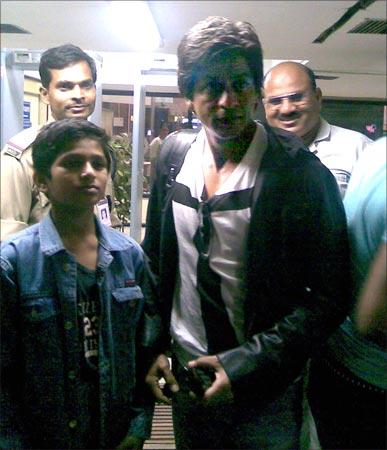 Reader Raghu Nathan spotted Shah Rukh Khan [Images] at Coimbatore airport. The actor was on his way back to Mumbai [Images] after shooting for Billu Barber.
if you encounter/meet/see film or television personalities and take a photograph or a video of the star(s), please scan the photograph(s) and mail the pictures and video clips to usWe will feature the best images and video clips right here on Rediff Movies.