February 23, 2009 09:25 IST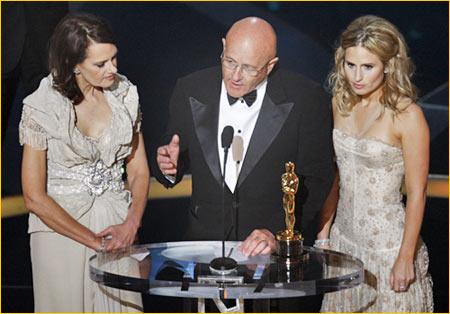 Heath Ledger would have been proud.
The actor, who died last year, became the second man to win an acting Oscar posthumously. And his family -- Heath Ledger's [Images] mother Sally Bell, father Kim Ledger, and sister Kate Ledger -- was there to accept this year's Best Supporting Actor award for his role of the Joker in The Dark Knight [Images].
In an emotional speech, Heath's father described the win as 'humbling' adding that it (award) would have 'validated' his son professionally. While Ledger's mother said that it was time to celebrate her son's achievement, his sister just wished he was alive to accept the award himself.
Photograph: REUTERS