February 10, 2009 16:41 IST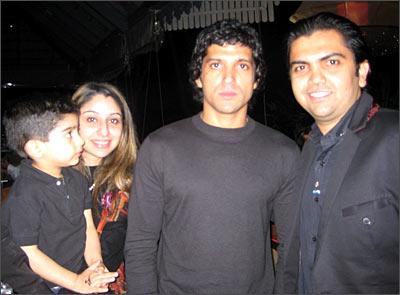 Reader Kapil Vyas met Farhan Akhtar [Images] at the Round Table India Charitable event, called Education by Chance, at Taj West End, Bangalore on February 9.
In the picture: Kirtan with Harshveer, Farhan and Kapil.
if you encounter/meet/see film or television personalities and take a photograph or a video of the star(s), please scan the photograph(s) and mail the pictures and video clips to usWe will feature the best images and video clips right here on Rediff Movies.