September 30, 2008 15:54 IST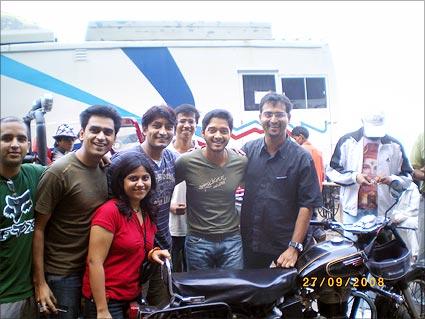 Reader Sunny Sharma spotted Shreyas Talpade [Images] while he was shooting for a film at Malshej Ghat, a tourist spot near Mumbai in Maharashtra.
In the picture, from the right: Kapil Barman, Shreyas, Madhur Konher, Rinkesh Goyal, Archana Bahl, Sunny Sharma, Tushar Pandit.
If you encounter/meet/see film or television personalities and take a photograph or a video of the star(s), please scan the photograph(s) and mail the pictures and video clips to us. We will feature the best images and video clips right here on Rediff Movies.