September 24, 2008 14:45 IST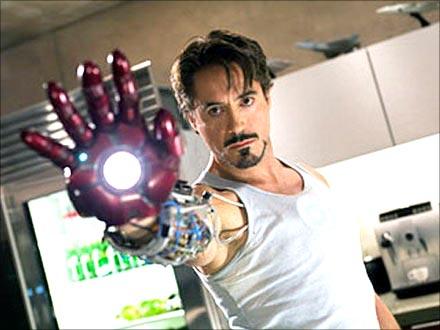 If India's big haul at the Summer Olympics [Images] in Beijing [Images] had you feeling patriotic, get ready for round two. Yes, Ashish Sharma, the Matura, UP lad who holds the world record for consecutive movie watching at 120 hours and 23 minutes, is set to defend his Guinness Book of World Records crown.
Suffice to say, the competition will be intense.
Dubbed the Netflix Movie Watching World Championship, the cine-marathon will reportedly bring together Ashish and seven world-class rivals inside a plexi-glass living room in New York's Times Square, where they'll duke it out for the first Popcorn Bowl trophy. The event begins October 2 and is set to conclude October 7, should Ashish's record be broken, or earlier, if the competition doesn't prove up to snuff.
That doesn't seem likely, however, as Ashish is facing the world's best. His number one opponent, former three-time movie marathon record holder Claudia Wavra of Germany [Images], seeks to reclaim the title she lost to Ashish in June.
Add in dark horse candidate Suresh Joachim, a Canadian of Sri Lankan descent, who holds 32 Guinness World Records, and it's clear that Ashish will have to be at his very best to the retain the crown.
But India's shining son doesn't appear concerned, judging by this recently released statement:'I am the one who is going to win and India will retain this world record. I will put the fire in the heart of my competitors.'
So, when you get down to the nitty-gritty, what exactly does marathon film watching entail? According to the Guinness World Records rules, contestants must watch films non-stop without averting their eyes from the screen, save a 10 minute break between each movie. Yikes, talk about torture.
Let's hope that Ashish bears his burden bravely and brings the title to it's rightful place -- India, the most filmi country on Earth!
In addition to earning a spot in the Guinness Book of World Records, the winner will take home about Rs 4 lakh and a lifetime subscription to the online DVD rental service Netflix!
If you'd like continued information regarding the event, become a fan of the Facebook group to receive further updates.
In the picture: A still from Iron Man.