September 23, 2008 14:11 IST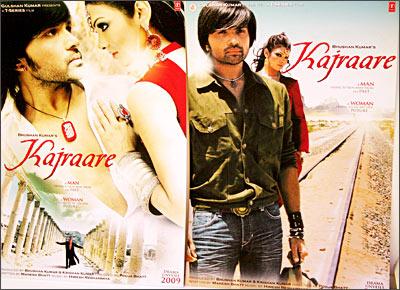 His new film Kajraare will see Himesh Reshammiya [Images] wooing Mona Lisa [Images].
No, we're not talking about Leonardo DaVinci's famous painting. We're talking about the singer-turned-actor's new heroine in the Pooja Bhatt-directed film.
The film has been shot extensively in Jordan, and we will get a chance to see the Petra, one of the seven wonders of the world. It has been produced by T-Series.
With the tag line stating 'a man trying to run away from his past and a woman trying to escape her future,' we can expect Himesh to don his romantic cap again.
Of course, before Kajraare, we will get to watch Himesh in the upcoming Karzzzz, releasing on October 17.