September 18, 2008 14:12 IST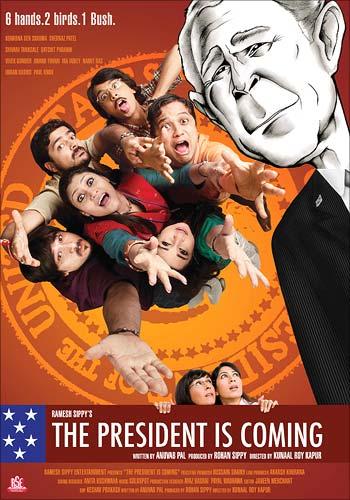 Loved Loins of Punjab Presents?
Well, you may just lap up The President Is Coming, a forthcoming English film written by Anuvab Pal, who was the co-writer of Loins of Punjab Presents.
The film will be produced by Rohan Sippy, and will be based on a play of the same name. It will be directed by debutant Kunaal Roy Kapur, whom you may have seen in Loins of Punjab Presents as Mr White.
The President Is Coming is about a Bengali writer and social activist, played by Konkona Sen Sharma [Images]. She is one of the 10 contestants in a talent contest, who will stop at nothing to be the person to represent New India in front of the visiting US President, George Bush [Images].
Watch this space for more on this film.