September 11, 2008 10:25 IST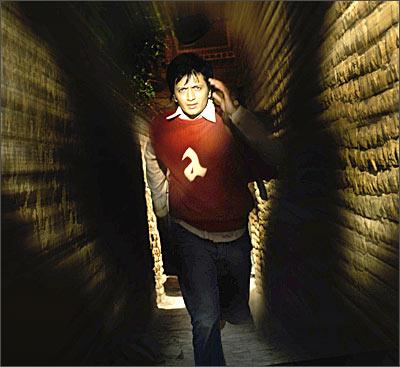 The producers of Sujoy Ghosh's Aladin are all set to make its sequel even before the first film releases!
Starring Amitabh Bachchan [Images], Sanjay Dutt [Images], Riteish Deshmukh [Images] and Jackie Fernandes, the film is slated to release on December 26.
Kishore Lulla, Chairman & Managing Director, Eros International said, "I am not worried about the fate of this product [Aladin] at the box office but we will continue to invest our faith in such cinema which can be watched across the globe. Aladin 2 will be a bigger challenge in every aspect, as it will be many times more than Aladin 1."
Meanwhile, Sujoy Ghosh, who directed Jhankar Beats and Home Delivery [Images] earlier, hopes to direct Amitabh in all his movies.
The sequel is slated to go on the floors next year with the original cast.