October 24, 2008 17:04 IST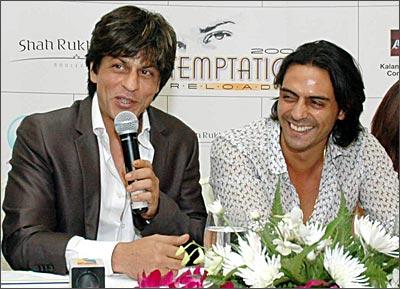 Look out Dubai, Bollywood is out to tempt you! And the ones leading the pack are Shah Rukh Khan [Images] and Arjun Rampal [Images].
Shah Rukh's Temptation Reloaded 2008 concert will be held in the city on October 25.
The concert, which is part of Shah Rukh's world tour that started in Amsterdam on June 21, will coincide with the Dubai festival.
Photograph: Snaps India