October 17, 2008 16:52 IST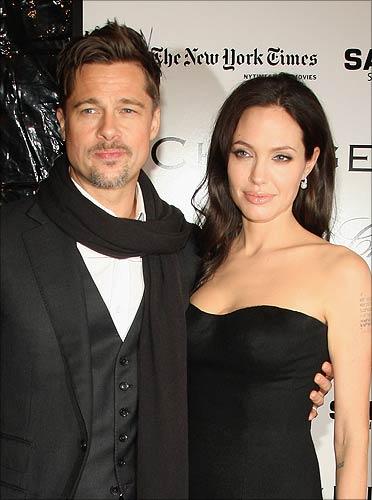 Angelina Jolie, who recently gave birth to twins, and partner Brad Pitt [Images] are planning to extend their brood.
However, Jolie says that she and Pitt will wait until their twins turn six months old in January before adding to the family.
In a recent TV interview on show Today, the Tomb Raider star confirmed that she and hubby Brad Pitt are planning to adopt their seventh child.
'It depends, you can't even start the process until any new children are six months old to understand how the new family has settled, and to see what you can absorb... I think that's a smart thing,' the Telegraph quoted Jolie, as saying.
She added that the other children were unfazed by their rapidly expanding family: 'We have so many children that they are not really stunned any more when kids come home.'
The couple have three adopted children: Maddox, seven, from Cambodia, Pax, four, from Vietnam and Zahara, three, from Ethiopia.
They also have two-year-old biological daughter, Shiloh, while twins Vivienne and Knox arrived in July.
Text: ANI | Photograph: Getty Images