October 07, 2008 16:31 IST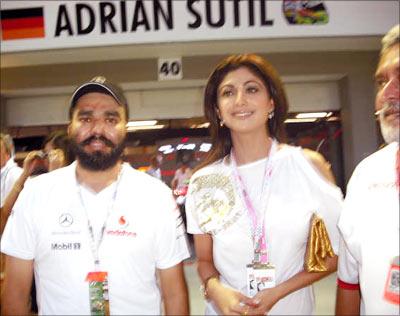 Reader Hardeep Singh met Shilpa Shetty [Images] at the Singapore Grand Prix last weekend. At the extreme right is Vijay Mallya [Images], owner of Force India F1 team.
If you encounter/meet/see film or television personalities and take a photograph or a video of the star(s), please scan the photograph(s) and mail the pictures and video clips to us. We will feature the best images and video clips right here on Rediff Movies.