October 01, 2008 14:01 IST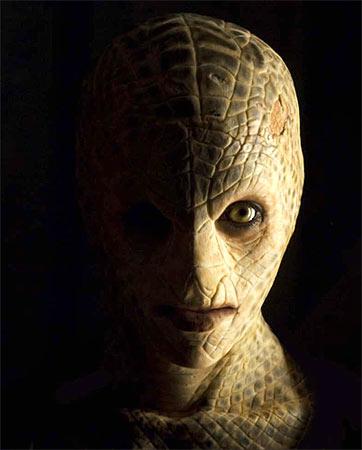 What follows is a chase at breakneck speed, with horrifying deaths, narrow escapes and special effects never seen before in India, as Irrfan Khan's [Images] character chases down a beautiful killer more dangerous than even Hannibal Lecter.
The film promises some great special effects, thanks to Robert Kurtzman. A Hollywood star technician, Kurtzman has worked with the likes of Tom Cruise [Images] (Vanilla Sky) and John Travolta [Images] (Pulp Fiction). He has also shown his skills in films like Evil Dead and Spy Kids.
From this stunning picture of Mallika in her snake avatar, Hissss sure looks promising!