November 04, 2008 16:31 IST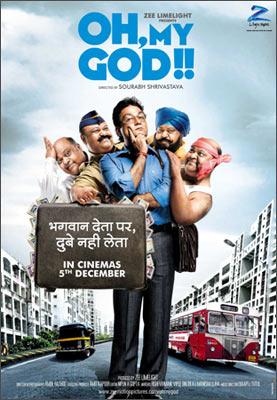 After Salman Khan [Images] [remember God Tussi Great Ho [Images]], it's Vinay Pathak's turn to seek God's help. 
In his latest film directed by Sourabh Shrivastava, Oh, My God, Vinay plays the role of a salesman and an ardent admirer of late industrialist Dhirubhai Ambani. He dreams of making it big in life though honest means.
He floats various finance schemes and businesses only to fail badly. His wife Suman [Divya Dutta [Images]] stands by him though the difficult times. One day she prays to God to help her husband. God obliges and the fun begins.
Will he make it? Well, we will only know come December 5.