November 04, 2008 16:46 IST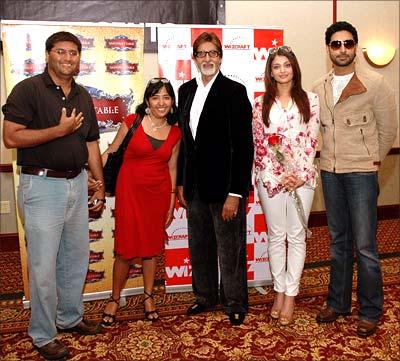 Reader Pramila Thakker met Amitabh [Images], Abhishek and Aishwarya Rai [Images] Bachchan a day after the Unforgettable Tour in Chicago.
According to Pramila, Amitabh was extremely humble and courteous. He also rocked the show, she added.
If you encounter/meet/see film or television personalities and take a photograph or a video of the star(s), please scan the photograph(s) and mail the pictures and video clips to us. We will feature the best images and video clips right here on Rediff Movies.