May 29, 2008 18:54 IST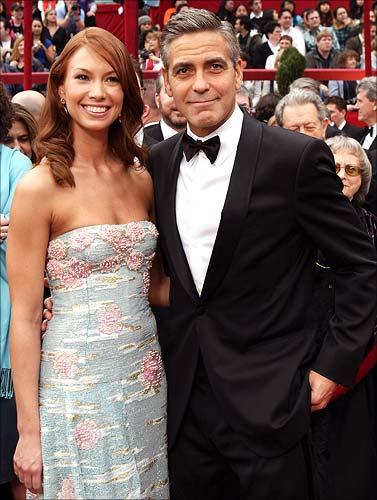 Here's some good news for the ladies -- George Clooney [Images] is single again!
According to reports, the actor and his girlfriend of nearly a year, Sarah Larson, called it quits on their relationship. Clooney has moved out of his Los Angeles home into a hotel while Larson will pack her bags and move out.
A source revealed that it was Clooney, who called off the romance, because he was feeling tied down.
'George is happy to be single again. He had started to feel tied down and wanted some space,' The Sun quoted a source, as saying.
'He and Sarah had little in common, they are from different backgrounds,' the source added.
Text: ANI | Photograph: Getty Images