May 16, 2008 16:38 IST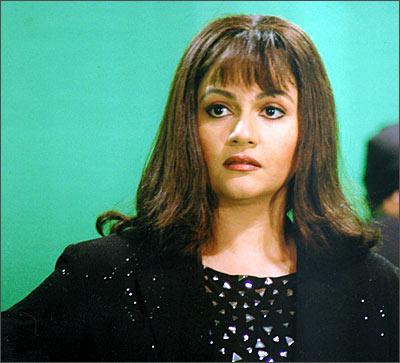 She's never really been a stunner but Gracy Singh's [Images] latest picture left us speechless!
The actress, who got her big break opposite Aamir Khan [Images] in Lagaan [Images], was looking far from graceful during the shooting of her latest film, Desh Drohi.
We don't know what looked worse -- the awful wig or the cartoon-like make-up. All we can say is that she needs a stylist, pronto!
Photograph: Pradeep Bhandekar