May 12, 2008 18:33 IST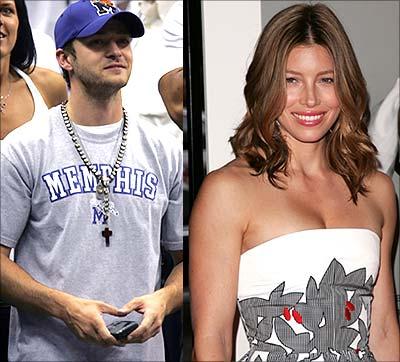 Justin Timberlake and Jessica Biel [Images] have been named 'Hollywood's Buffest Couple' by In Touch magazine.
The duo has beaten couples like Gisele Bundchen [Images] and Tom Brady and High School Musical's lovebirds Zac Efron and Vanessa Hudgens to land at number one in the list, reports Contactmusic.
Jerry O' Connell and Rebecca Romijn [Images], Fergie and Josh Duhamel [Images], and Eva Longoria [Images] Parker and Tony Parker have also made it to the list.
Meanwhile, Timberlake is to add another achievement to his portfolio by producing a television show for MTV.
Timberlake will be working on a new reality game show called The Phone, which will have each show beginning with two hidden mobile phones ringing at opposite ends of a city.
Text: ANI | Photograph: Getty Images