May 07, 2008 17:30 IST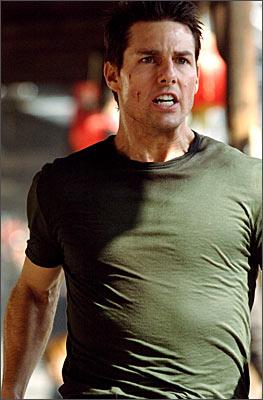 Tom Cruise has finally launched his official website TomCruise.com for his fans.
The website contains the star's complete filmography, news along with biographical information and a personal greeting to fans on his home page.
'In celebration of this occasion, and my 27 years of making movies, I created this site as a thank you, to you, for sharing the journey with me and to invite you to continue to explore what the future will bring,' the Daily Telegraph quoted Cruise, as saying.
'My hope with this site is to bring you in and share with you the fun I experience every day during the filmmaking process, from working on the script, to the making of the film through to what we finally see when we settle into our seats and the lights go down,' he added. 
Meanwhile, the 45-year-old star may be reprising his role as US agent Ethan Hunt once again for a fourth Mission Impossible movie.
Text: ANI
In the picture: Tom Cruise [Images] in a still from Mission Impossible 3