May 06, 2008 18:19 IST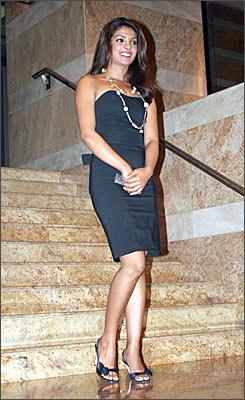 After lighting up the screen, Priyanka Chopra [Images] is all set to put her flawless skin to good use by promoting a skin care brand.
The actress is the new face of Ponds, a range of skin care products.
According to Venkat Sridhar General Manager, Skin Care, Hindustan Unilever Limited, "There is a perfect fit between Priyanka Chopra and Ponds -- their timelessness and their ability to touch the lives of millions of women, which makes this an ideal association. Moreover, Priyanka has an international appeal that extends to women across all age groups, just as our skincare solutions do."
Thrilled with the offer, Priyanka said, "Being the face of Pond's is a big honour for me. It makes me nostalgic, as I have used Ponds as a child."