May 06, 2008 17:49 IST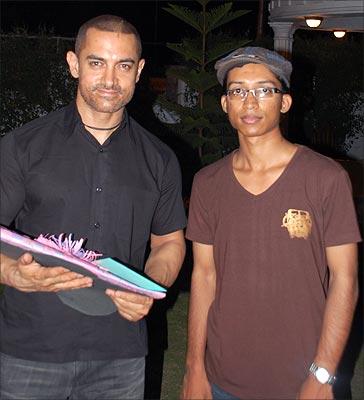 Reader
Farhan Mazher,
a regular visitor of
Aamir Khan's blog
, got a chance to meet the star on May 3.  
Farhan got a mail from Aamir's website, stating that the actor wanted to meet some of his fans, and Farhan was one of the lucky ones.
"It was a dream come true," Farhan writes, as he was meeting his favourite star.
If you encounter/meet/see film or television personalities and take a photograph or a video of the star(s), please scan the photograph(s) and
mail the pictures and video clips to us
. We will feature the best images and video clips right here on Rediff Movies.