March 24, 2008 16:41 IST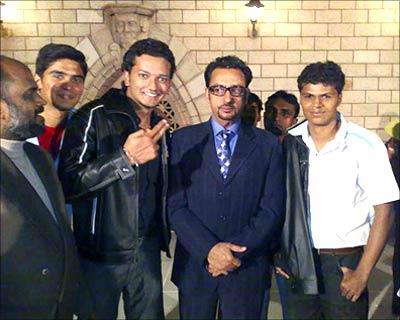 Reader Manoj Harde and his friends met the bad man of Bollywood, Gulshan Grover [Images], at a New Year's Eve's party in Nagpur.
In the picture: Manoj (on the actor's right) makes a hand gesture like a gun. Next to him is Akshay Jawanjal. On Grover's left is Ajay Shukla.
If you encounter/meet/see film or television personalities and take a photograph or a video of the star(s), please scan the photograph(s) and mail the pictures and video clips to us. We will feature the best images and video clips right here on Rediff Movies.