June 30, 2008 15:38 IST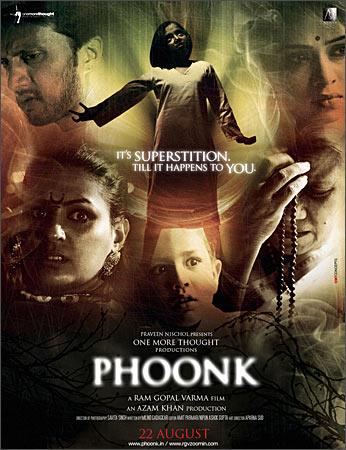 Be warned, Phoonk is a scary film.
And don't take our word for it. According to the film's director, Ram Gopal Varma, the 'fear element is that it seeps into you and questions your own faith or non-belief.'
Varma also warned that there are unknown factors out there, which threaten our secure lives.
"When night falls, you switch on a light and it creates a spot of light around you. In that light, you feel secure but you tend to forget the infinite darkness, which surrounds that light," he says, adding that the basic theme of Phoonk is that we believe 'it's superstition till it happens to you."
So are you looking forward to RGV's new horror film? Tell us!