June 16, 2008 14:26 IST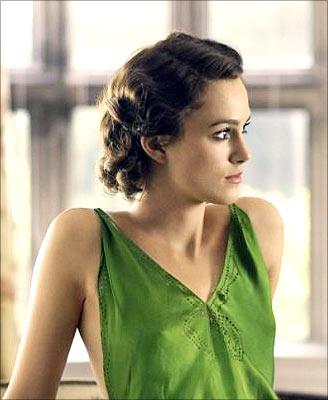 Two of Britain's biggest stars are all set to star opposite each other in a remake of the 1964 Academy Award-winning musical classic, My Fair Lady [Get Quote].
According to reports, Keira Knightley [Images] has been roped in to play Eliza Doolittle, the role played by Audrey Hepburn [Images] while Daniel Day-Lewis has been described as the perfect candidate for Rex Harrison's role as the pig-headed professor, Henry Higgins.
The film's producers Sir Cameron Mackintosh and Duncan Kenworthy [Notting Hill, Love Actually and Four Weddings and a Funeral] are looking at either Steven Spielberg [Images], Martin Scorsese or Roger Mitchell [of Notting Hill fame] to direct the remake.
In the picture: Keira in a still from Atonement.