June 11, 2008 14:35 IST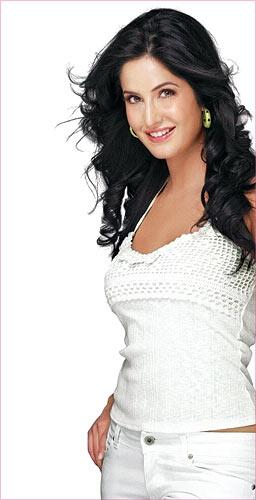 Katrina Kaif is the flavour of the season.
After doling out hit after hit, the gorgeous actress has been voted as the Sexiest Woman in the World by the FHM magazine.
"It's very sweet of them to conduct such a poll," Katrina says. "One should take it in the positive sense, rather than negative."
Katrina, who will be the cover girl for the magazine's June issue, beat the likes of Angelina Jolie [Images], Bipasha Basu [Images] and Aishwarya Rai [Images] Bachchan to claim top spot.
Katrina gives all credit to God for her achievements. "I think hits or flops should be left to God," she says. "I am not nervous about my films because there's no pressure on me to deliver."
So what does she look for in a script before she takes up a project? "I look at the film's logic," Katrina replies. "It should appeal to me. I also look at the production house and its capacity to make it a successful film."
Katrina shrugs off rumours about an 'affair' with Akshay Kumar [Images]. "It's all a part of life. I have worked in a few films with him and we are nothing more that just co-stars. Besides, I have many other things to worry about than ponder over such issues."
The two will be seen together in the upcoming film, Singh Is Kinng, directed by Welcome director Anees Bazme. "Singh Is Kinng is a comedy. I'm confident that people will like it."
Any last words about beau Salman Khan's [Images] new television gameshow, Dus Ka Dum? "I've seen the promos and they're quite nice," Katrina claims.
Text: Nithya Ramani