June 02, 2008 16:58 IST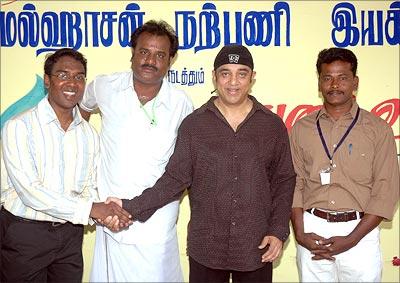 Reader Dhan Shekar met Kamal Haasan [Images] in Chennai.
'It was a moment of a lifetime to meet the greatest actor of Indian cinema. His humility, wisdom and motherly attitude towards his fans is something which cannot be expressed by mere words. You have to see it for yourself,' Shekar writes.
If you encounter/meet/see film or television personalities and take a photograph or a video of the star(s), please scan the photograph(s) and mail the pictures and video clips to us. We will feature the best images and video clips right here on Rediff Movies.