July 23, 2008 15:28 IST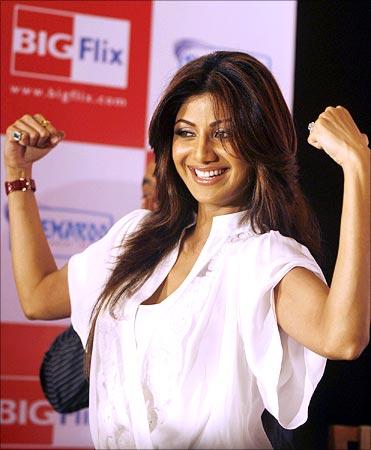 Want to know the secret behind Shilpa Shetty's [Images] slim and trim figure?
Well, it is yoga!
The flitness freak entered the celebrity physical fitness business with her yoga video, which she called a 'management system for life.'
If the video can give toned arms like hers, we're up for it!
Photograph: Sajjad Hussain/Getty Images