July 18, 2008 14:35 IST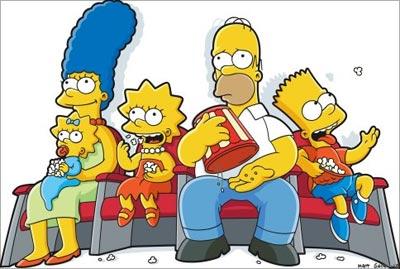 Here's some good news for The Simpsons [Images] fans: Homer and his family are heading back to the big screen.
Creator Matt Groening was so enthused about the reception of the first Simpsons movie last year, that he has now decided to make a sequel.
The animated comedy that went feature-length for the first time in 2007, earned more than 500 million dollars worldwide, reports Contactmusic.
However, Groening also warns fans not to expect the sequel to hit theatres anytime soon -- after all the first film took four years to make.
'It will happen at some point, but I have no idea when. The first one took us four years -- mainly because we don't like to work any harder than we usually do,' he said.
Text: ANI | Photograph: A still from The Simpsons Movie