July 16, 2008 15:08 IST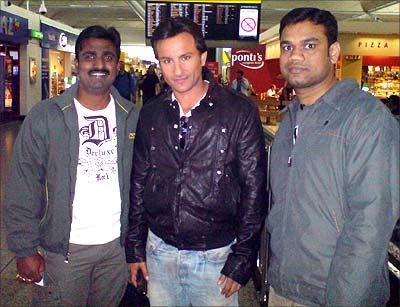 Reader Basanth Swain and his friend Shiva met Saif Ali Khan [Images] at Stanstead Airport, United Kingdom.
If you encounter/meet/see film or television personalities and take a photograph or a video of the star(s), please scan the photograph(s) and
mail the pictures and video clips to us
. We will feature the best images and video clips right here on Rediff Movies.