July 04, 2008 17:45 IST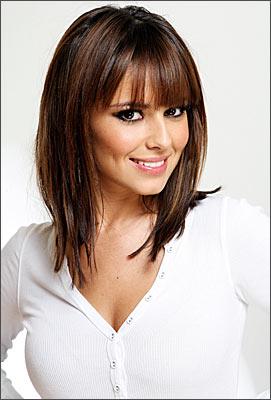 Girls Aloud singer Cheryl Cole's stunning figure has been voted the UK's 'ultimate fantasy body' in a new poll.
The singer took top spot in the poll commissioned by slimming aid Zotrim  with 15 percent of the votes.
Following close on her heels in second place was X Factor judge Dannii Minogue, who raked in 11 percent of the votes.
Kylie's little sister was tied at second place with television chef Nigella Lawson, who also got 11 percent of the votes.
Spice Girl Mel B came in fourth place with nine percent of the votes in the poll carried out by YouGov, while music icon Madonna [Images] rounded off the top five with fiver percent of the votes.
The UK's 'Ultimate Fantasy Bodies' list as per YouGov is:
1. Cheryl Cole - 15 per cent
2. Dannii Minogue - 11 per cent
2. Nigella Lawson - 11 per cent
4. Mel B - Nine per cent
5. Madonna-Five per cent
6. Lily Allen-Two per cent
Text: ANI | Photograph: Getty Images