February 13, 2008 15:16 IST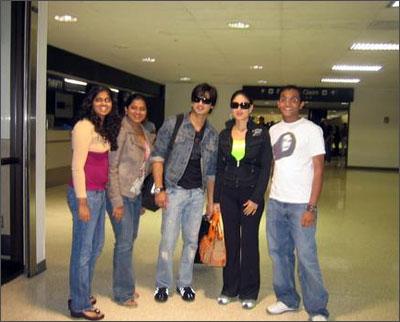 Reader Aashir Patel bumped into Kareena Kapoor [Images] and Shahid Kapur [Images] when they were still dating last year, at the Los Angeles international airport. The stars were on their Rockstars concert tour.
Patel also spotted Salman Khan [Images], Mallika Sherawat [Images], Esha Deol [Images], John Abraham [Images] and Zayed Khan [Images], who were part of the same tour.


If you encounter/meet/see film or television personalities and take a photograph or a video of the star(s), please scan the photograph(s) and mail the pictures and video clips to us. We will feature the best images and video clips right here on Rediff Movies.
Also check out: Other Stars Readers Spotted.