December 08, 2008 16:21 IST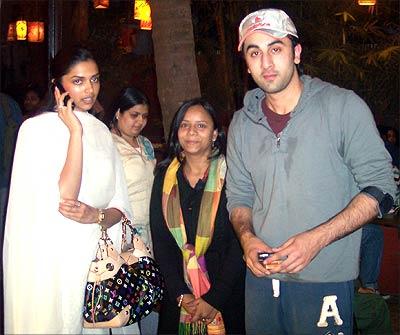 Reader Amit Agarwal's wife Archana met Ranbir Kapoor [Images] and Deepika Padukone [Images] outside Prithvi theater in Mumbai.
Amit adds Archana found Ranbir really polite to talk to.
If you encounter/meet/see film or television personalities and take a photograph or a video of the star(s), please scan the photograph(s) and
mail the pictures and video clips to us
. We will feature the best images and video clips right here on Rediff Movies.