August 19, 2008 13:53 IST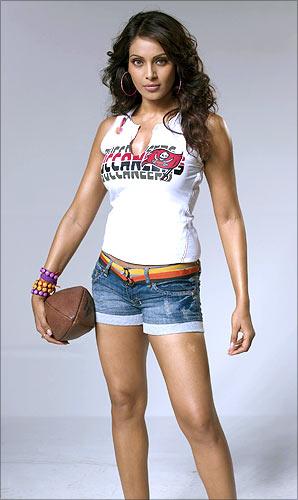 Bipasha Basu has got a pretty buff bod, and she knows it too!
And so does Reebok.
The actress, who happens to be the new face of the sports brand, teamed up with dashing cricketer Yuvraj Singh [Images] for an outdoor campaign for the brand.
Interestingly, the first offer went to Bips' beau John Abraham [Images], who wrangled himself out of the ad due to a commitment with Wrangler.
"It is fun and Yuvi is a bundle of energy. It feels great working with him," Bipasha says of the cricketer.
Talking of the brand, Bipasha says, "The stylish clothes and patterns are amazing. You can call Reebok a confluence of sorts and style. I associate with it as it is the kind of clothing I wear, being a fitness conscious person myself. I am sporty person and these clothes are a part of my life."