August 11, 2008 15:08 IST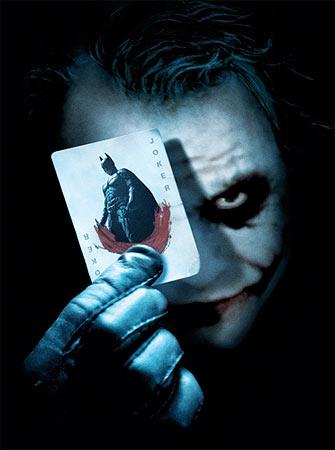 Christian Bale and Heath Ledger's The Dark Knight [Images] has become the third-biggest box office movie of all time as it extended its reign over the box office for a fourth weekend after raking in 26 million dollars.
The film's earnings now stand at 441 million dollars, reports E! Online.
Studio estimates show that the second highest grossing over the weekend was Pineapple Express, which earned 22.4 million dollars.
The Mummy [Images]: Tomb of the Dragon Emperor stood third after fetching 16.1 million dollars while The Sisterhood of the Traveling Pants 2 came fourth for earning 10.8 million dollars.
Rounding off the top five was Step Brothers, which raked in 8.9 million dollars.
The list of the top-grossing weekend films are:
1. The Dark Knight, $26 million
2. Pineapple Express, $22.4 million
3. The Mummy: Tomb of the Dragon Emperor, $16.1 million
4. The Sisterhood of the Traveling Pants 2, $10.8 million
5. Step Brothers, $8.9 million
6. Mamma Mia!, $8.1 million
7. Journey to the Center of the Earth, $4.9 million
8. Hancock, $3.3 million
9. Swing Vote, $3.1 million
10. WALL-E, $3 million
Text: ANI