August 07, 2008 15:48 IST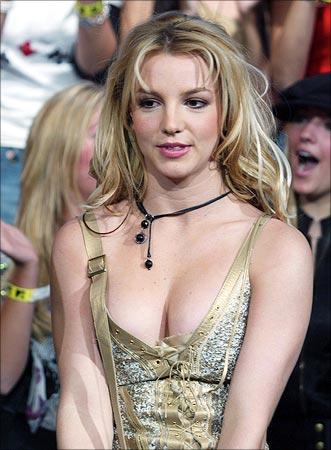 Britney Spears is reported to play a lesbian killer in Quentin Tarantino's [Images] remake of the 1965 cult classic Faster Pussycat! Kill! Kill!.
Pulp Fiction director Tarantino had earlier hinted that he would like to cast the Sometimes hitmaker in a movie, but it is only now that he has been able to find a suitable part for her, dancer Varla, originally played by Tura Satana in the earlier film.
The story is based on three wild strippers who go on a rampage in a desert, with Spears' character killing a man with her bare hands.
Besides the killing, the singer will also appear in sex scenes with another girl, though further details on the role of the two has not been allotted, the Daily Mail reports.
'Quentin is convinced Britney [Images] will be brilliant. She's delighted. She thinks it could turn her career around,' Daily Telegraph quoted a source as saying.
This will not be the first time that the Toxic singer has taken to the big screen.
Britney had also starred in the 2002 film Crossroads, which earned her the Razzie Awards for Worst Actress and for Worst Original Song.
Photograph: Getty Images