August 07, 2008 15:37 IST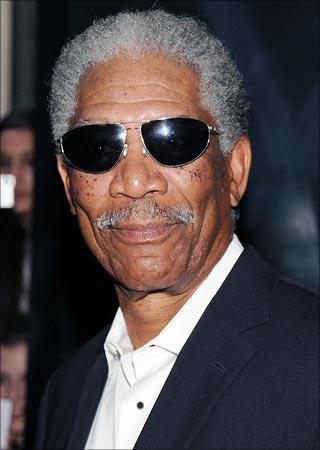 Morgan Freeman, who recently met with an accident, is divorcing his wife after being married for 24 years, say his lawyer.
The Dark Knight star has announced his split with second wife Myrna Colley-Lee following a divorce action.
The 71-year-old star's lawyer told US TV program Access Hollywood that the star and his wife 'are involved in a divorce action.'
The actor underwent a surgery to repair a nerve damage in his left arma and hand after the car accident. But now he is reported to be keeping up his spirits.
'Morgan is doing well after his surgery to reconnect nerves and repair damage in his left arm and hand. As of this morning he is walking around and looking forward to his release,' Telegraph quoted a statement on the actor's condition, as saying.
Photograph: Getty Images