August 05, 2008 10:44 IST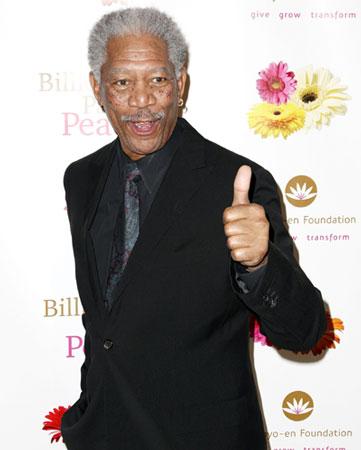 One of Hollywood's most respected actors and last seen in the blockbuster, The Dark Knight [Images], Morgan Freeman, has been admitted to a hospital after he was involved in a car crash.
According to the Associated Press, the Oscar-winning actor lost control of his car, which then flipped several times over. Following the accident, the actor, who is said to be in a serious condition on Monday, was airlifted to the Regional Medical Center in Memphis, Tennessee.
The Associated Press, quoting a statement from Freeman's publicist, Donna Lee, reported that the 71-year old actor 'has a broken arm, broken elbow and minor shoulder damage, but is in good spirits.' 
'He is having a little bit of surgery this afternoon or tomorrow to help correct the damage,' Lee's statement said adding that, 'He says he'll be OK and is looking forward to a full recovery.'
The incident occurred before midnight Sunday while Freeman and a woman were travelling on a two-lane highway in the Mississippi Delta. The 1997 Nissan Maxima ran off the side of the road and flipped several times before landing upright in a ditch.
The woman's condition was not immediately available.
Photograph: Andrew H Walker/Getty Images