April 23, 2008 18:51 IST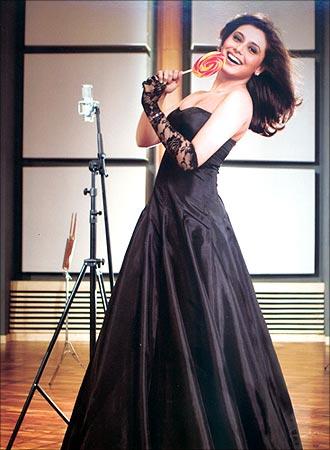 The title for Kunal Kohli's new Yash Raj film was revealed in a press conference today.
Titled Thoda Pyaar Thoda Magic, the film stars Saif Ali Khan [Images] and Rani Mukerji [Images].
Rani will play a fairy in this fantasy film, which will also star four children.
Kohli had directed Saif and Rani in his 2004 hit, Hum Tum [Images].
Thoda Pyaar Thoda Magic is slated to release on June 27.