April 23, 2008 16:16 IST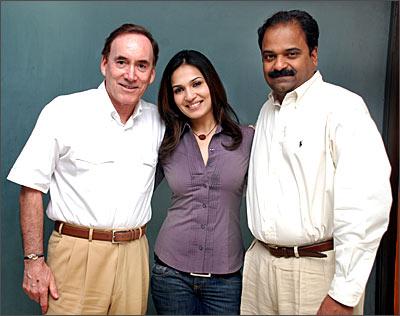 Rajnikant must be beaming with pride. After all, his youngest daughter, Soundarya's company, Soundarya Rajnikanth's [Images] Ocher Studios has entered into an exclusive multi-picture deal with Warner Bros Pictures India.
The pact covers the production and distribution of Live-Action South Indian language films to be released by Warner Bros.
"We are excited and proud to be working with Soundarya Rajnikanth who is extremely talented, has good insight into film making and knows the pulse of the southern market," said Blaise Fernandes, Country Head for Warner Bros Pictures India.
Soundarya is currently directing her superstar father in a 3D animation feature film titled, Sultan: The Warrior.