April 23, 2008 17:58 IST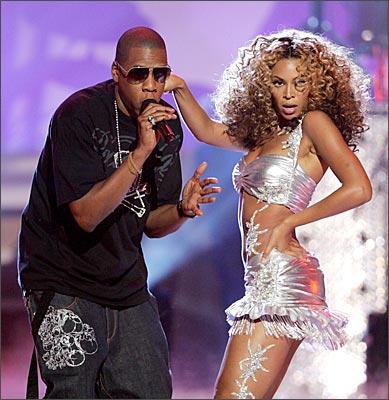 American R&B singer Beyonce and American hip-hop singer Jay-Z seemed to have made their wedding official, by filing their signed wedding license in Scarsdale, New York.
Scarsdale town clerk Donna Conkling, who released the news, said that the license had the wedding date as April 4, reported People magazine.
Beyonce and Jay-Z had applied for the license just three days before the ceremony, which was attended by friends and family, including Beyonce's mother Tina Knowles, her father/manager Mathew, and her sister Solange.
Besides her family members, her Destiny's Child friends Kelly Rowland and Michelle Williams, and the couple's friend Gwyneth Paltrow [Images], attended the wedding.
The license was filed after more than five days of the wedding taking place, and as required by law, Conkling said it's expected to be processed with the state without a penalty.
Even with the filing of the license and the confirmation of the wedding by sources, the two are still remaining silent about it.
 
The only evidence of their union is the ring Beyonce was spotted wearing while joining Jay-Z on tour.
In the picture: The couple performed at the 2006 BET awards show in Los Angeles.
Text: ANI | Photograph: Getty Images