April 22, 2008 17:14 IST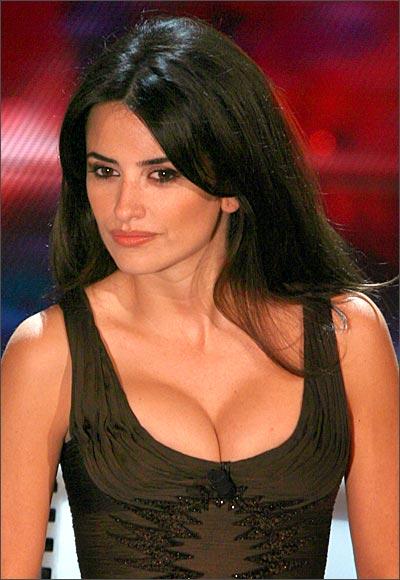 Hollywood actress Penelope Cruz [Images] is setting pulses racing with her new film Elegy, wherein she goes naked for an onscreen romp with Gandhi star Sir Ben Kingsley.
In the film, Cruz stars as curvy student Consuela Castillo, who has an affair with her older professor, played by Sir Ben Kingsley.
The 64-year-old veteran actor gets to have screen sex with the 33-year-old actress.
'Penelope has done screen nudity before and isn't shy about showing off her assets," The Sun quoted a film insider as saying.
'Movie fans are in for a real treat,' the insider added.
Text: ANI | Photograph: Getty Images