April 21, 2008 16:30 IST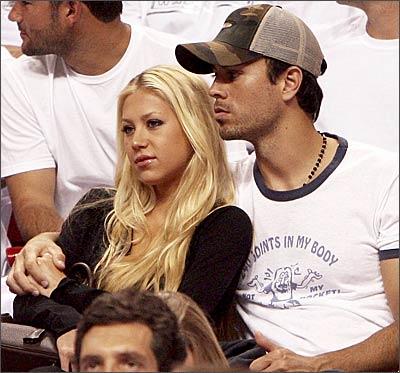 Enrique Iglesias has revealed that he has repeatedly tried to convince his girlfriend Anna Kournikova [Images] to marry him but with no luck.
A couple of days ago, the tennis star had announced that she never wants to get married. However, Iglesias said that he's been trying to get her to marry him for years.
'I always try, but she pays me no attention,' People quoted him, as saying.
Iglesias has been involved with the tennis star for at least three years.
In a recent interview, when Kournikova was asked about her relationship with Iglesias, she had said: 'I'm never getting married.'
'Everything is good,' she added.
Text: ANI | Photograph: Getty Images