September 18, 2007 15:32 IST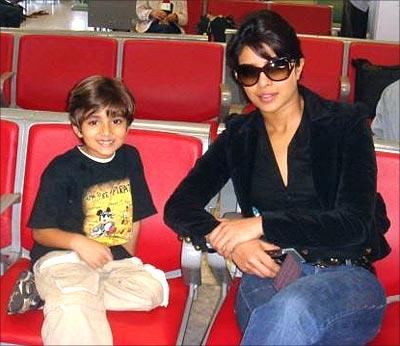 Reader Gaurav Jain spotted Priyanka Chopra [Images] at Heathrow Airport, London [Images], when she was on her way to New York for the India Day Parade.
Gaurav writes, 'It was really nice of her to click a photograph with my son with no attitude at all. My son talked to her for a long time.'
If you encounter/meet/see film or television personalities and take a photograph or a video of the star(s), please scan the photograph(s) and mail the pictures and video clips to us. We will feature the best images and video clips right here on Rediff Movies.