September 13, 2007 17:18 IST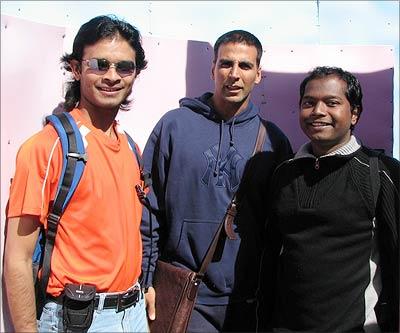 Reader Sameer Shaikh spotted Akshay Kumar [Images] at Calaway Park, Canada [Images] when he was in an amusement park with his family.
Sameer and his friend Praful spotted the actor inside the park's maze.
'Akshay was kind enough to take a quick picture and then fled away with his son Aarav,' Sameer writes.
Sameer is still starstuck and says that Akshay does not look like he is 40 years old.
If you encounter/meet/see film or television personalities and take a photograph or a video of the star(s), please scan the photograph(s) and mail the pictures and video clips to us. We will feature the best images and video clips right here on Rediff Movies.