September 11, 2007 16:19 IST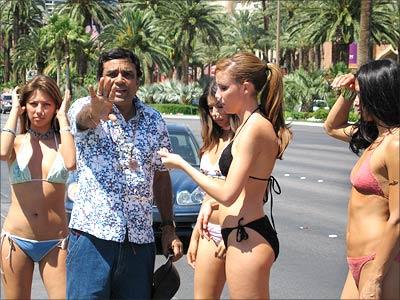 Reader Amit sent us a delicious picture of Paresh Rawal on the streets of Las Vegas [Images] while shooting for Phir Hera Pheri.
The actor obviously does not seem to be comfortable with the bikini-clad women around him.
If you encounter/meet/see film or television personalities and take a photograph or a video of the star(s), please scan the photograph(s) and mail the pictures and video clips to us. We will feature the best images and video clips right here on Rediff Movies.