October 22, 2007 17:07 IST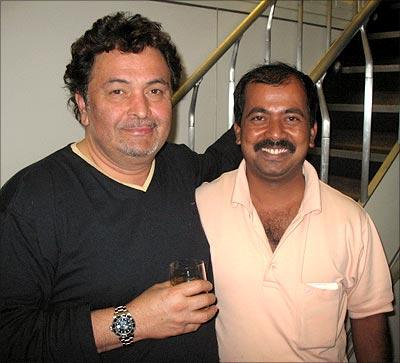 Reader Llyod sent us a picture of his friend Santosh, who travelled with Rishi Kapoor [Images] on a flight from Heathrow to Mumbai.
Llyod writes that Rishi promptly agreed to pose for a picture.
In this picture, Rishi doesn't look as nervous as he probably would be, as the release date for his son Ranbir's debut, Saawariya, approaches.


If you encounter/meet/see film or television personalities and take a photograph or a video of the star(s), please scan the photograph(s) and mail the pictures and video clips to us. We will feature the best images and video clips right here on Rediff Movies.