October 16, 2007 17:00 IST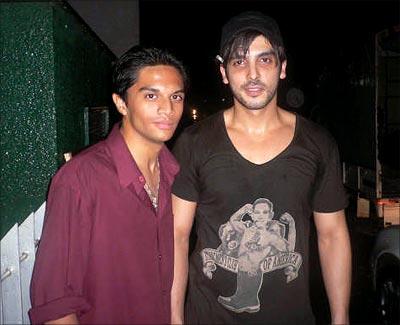 Reader Vishal Naik bumped into Zayed Khan [Images] in the nightclub, Poison, in August.
Vishal writes that Zayed was 'really nice' and had 'no problem' clicking pictures with fans. Lets hope the fans return the favour and watch his latest film, Speed, which releases this week.
If you encounter/meet/see film or television personalities and take a photograph or a video of the star(s), please scan the photograph(s) and mail the pictures and video clips to us. We will feature the best images and video clips right here on Rediff Movies.