November 27, 2007 15:05 IST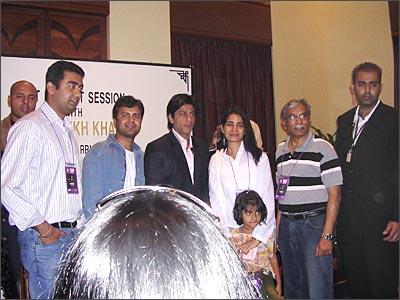 Reader Shalabh, his wife and daughter met superstar Shah Rukh Khan [Images] in Kuala Lumpur during a special 'Meet n' greet session'.
They chatted with him for some time and later requested for a photograph, which the actor obliged.
If you encounter/meet/see film or television personalities and take a photograph or a video of the star(s), please scan the photograph(s) and mail the pictures and video clips to us. We will feature the best images and video clips right here on Rediff Movies.